A transparent organization, where expertise and entrepreneurship go hand in hand.
Vacancy: Senior Consultant
Working at Mount Consulting
Getting the most out of your knowledge and expertise potential by working together with finance, risk, and data specialists from day one onwards. Your knowledge growth enables you to work with us for leading (inter)national organizations and is the most important value we can offer our clients.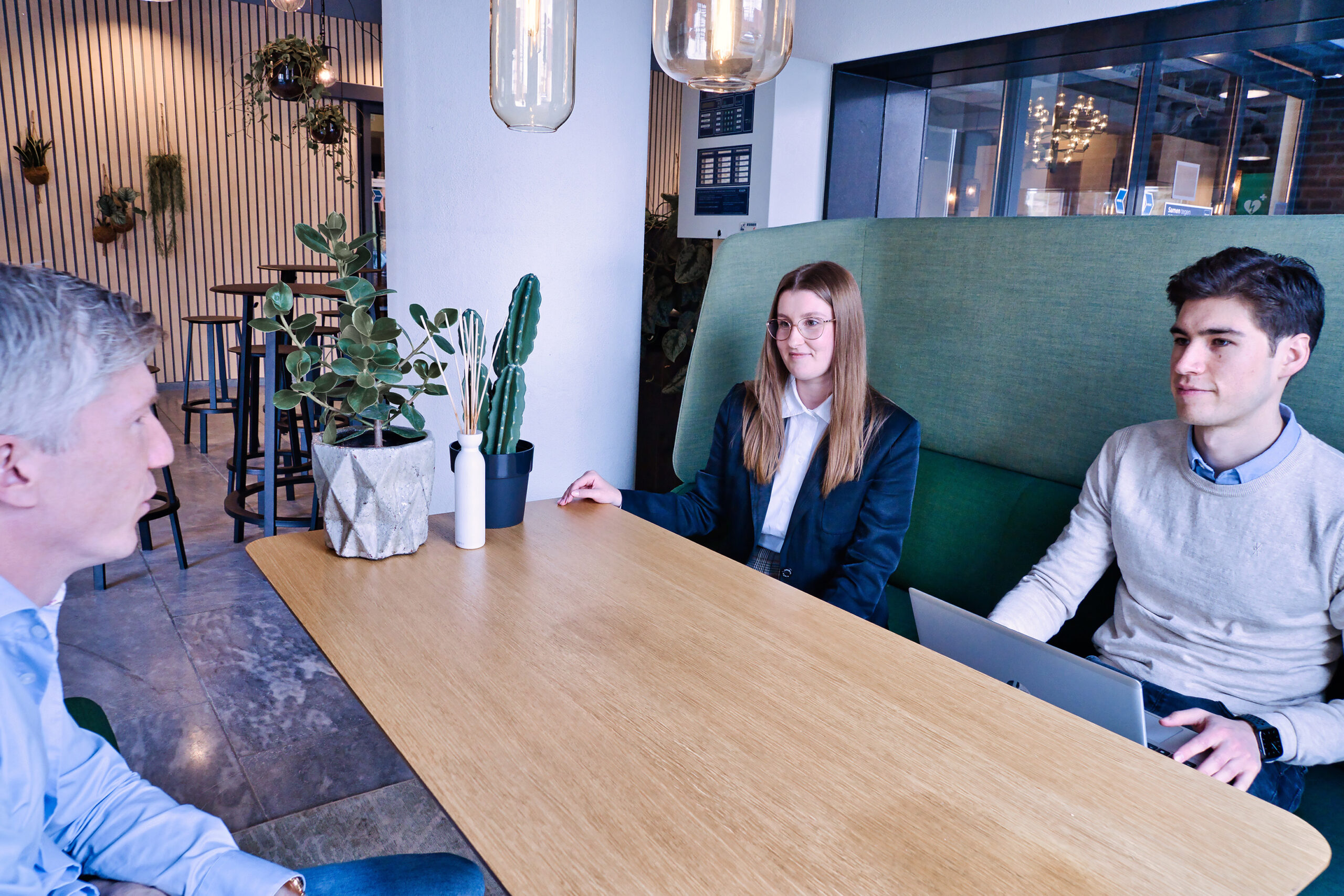 Will you be our new colleague?
You apply for a vacancy. What's next? Please check our application procedure, so you are aware of the steps we would like to take with you.
Your first day to your first project
From day one onwards, your will have a Guide. Your Guide is an experienced consultant who will support you during your career at Mount.
Giving back to society
Being a Dutch organization, Mount Consulting benefits from the domestic and international infrastructure. Without such an infrastructure, we would not have been able to attract out talented consultants. That's why, next to our services to our clients and the development of our consultants, we also want to give back to society.
At Mount Consulting everyone gets the opportunity to deploy their expertise and talent pro bono. You will get two days a year to spend on voluntary work, on a project of your choice. We have a partnership with two organizations: Impact Matters and JINC.
Our colleagues tell you why they chose Mount and how they experience the working culture.
"Mount invests in personal growth and encourages us to gain and share knowledge. Thanks to our partnership with Impact Matters, I have had the opportunity to volunteer to help a nonprofit organization."
"After more than 20 years of consulting and project experience within various companies, I found at Mount exactly what I was looking for: the CFO/CRO domain and the financial service industry."
"I have been working at Mount Consulting for three years, and hopefully many more years to come. This is mostly because of the people: the Mount team is very diverse, supportive and we have fun together in the office and outside."
Do you have any questions, or would you like to have a coffee chat?