Growing through collaboration
Learn at a high pace by working closely together with experienced colleagues
Getting the most out of your knowledge and expertise potential by working together with finance, risk, and data specialists from day one onwards. Your knowledge growth enables you to work with us for leading (inter)national organizations and is the most important value we can offer our clients.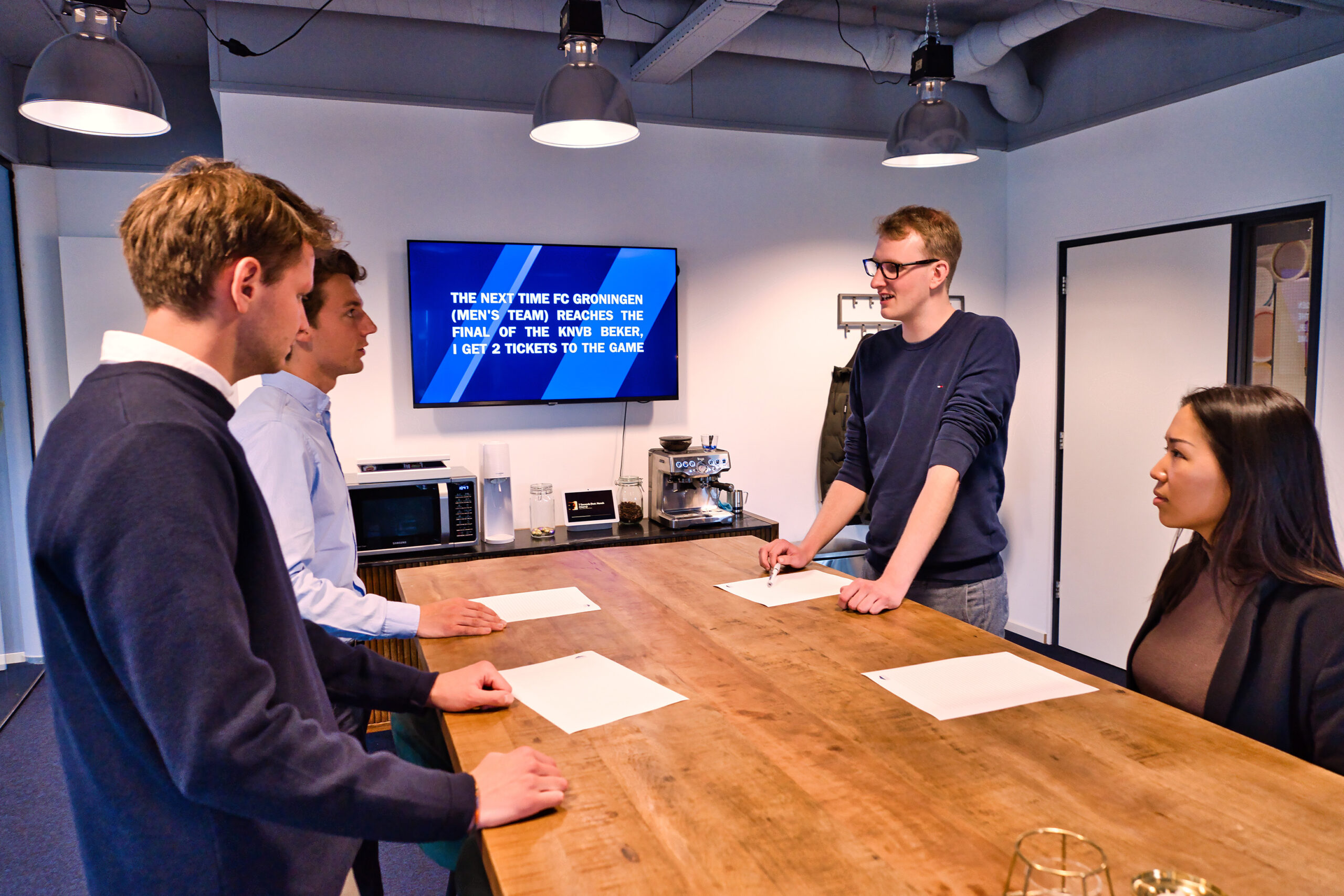 An extra day off once the Dutch football team wins the European Championship
Did you know that all our employees have a 'Reach the top' article in their contract? An extra day off, a nice dinner out or attending a tribute to your favorite team?
A few examples of our colleagues:
Going out for dinner when Will Sonbuchner reviewed a Dutch restaurant
Two tickets to the KNVB Cup final if FC Groningen reaches the final
An extra day off to attend the Elfstedentocht ice-skating event
And the best part? You get to pick your own top!
Social impact
At Mount Consulting everyone gets the opportunity to deploy their expertise and talent pro bono. You will get two days a year to spend on voluntary work, on a project of your choice.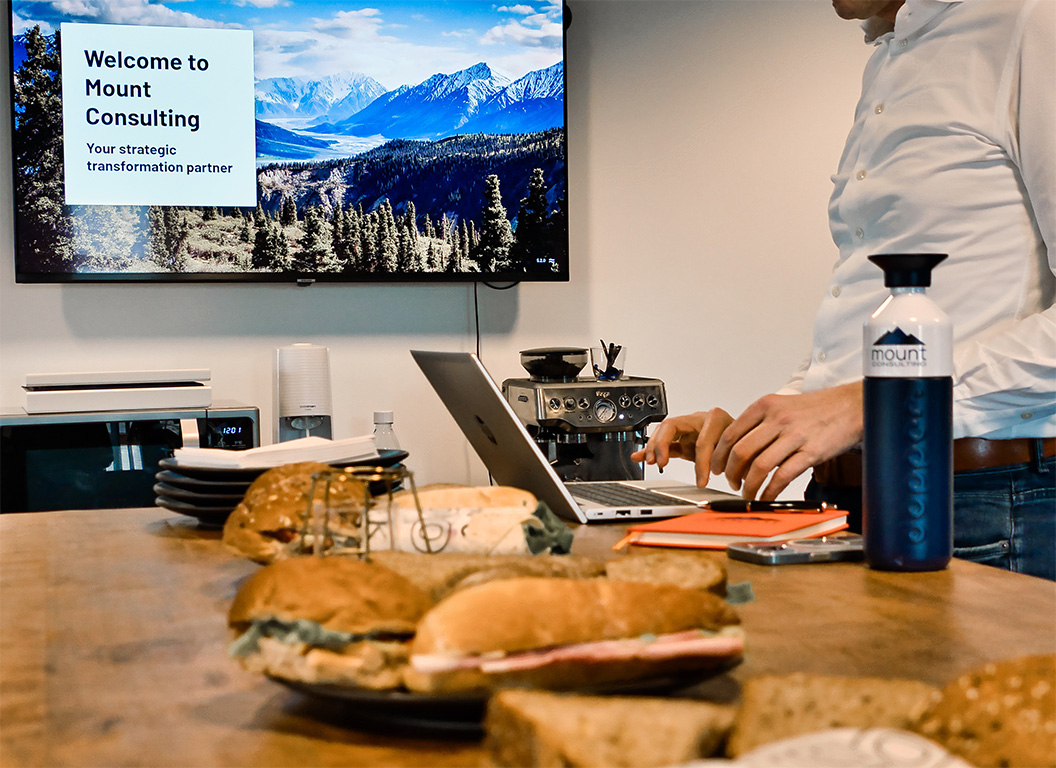 Lunch and learn
We find it important to learn from and with each other, which is why we organize a lunch and learn session every three weeks. One colleague will present an interesting topic, with the aim of teaching the group something new. This could, for example, be an overview of a customer project, a deep dive into a field or a demo of a prototype. While enjoying a tasty lunch, of course!
Entrepreneurship
Everyone at Mount has an internal responsibility, so you'll be truly and directly involved in Mount's organizational growth. One consultant is responsibility for our social media strategy, another consultant for our campus recruiting program. Together we plot the course of the company. As such, each consultant will also experience what it is like to be an entrepreneur.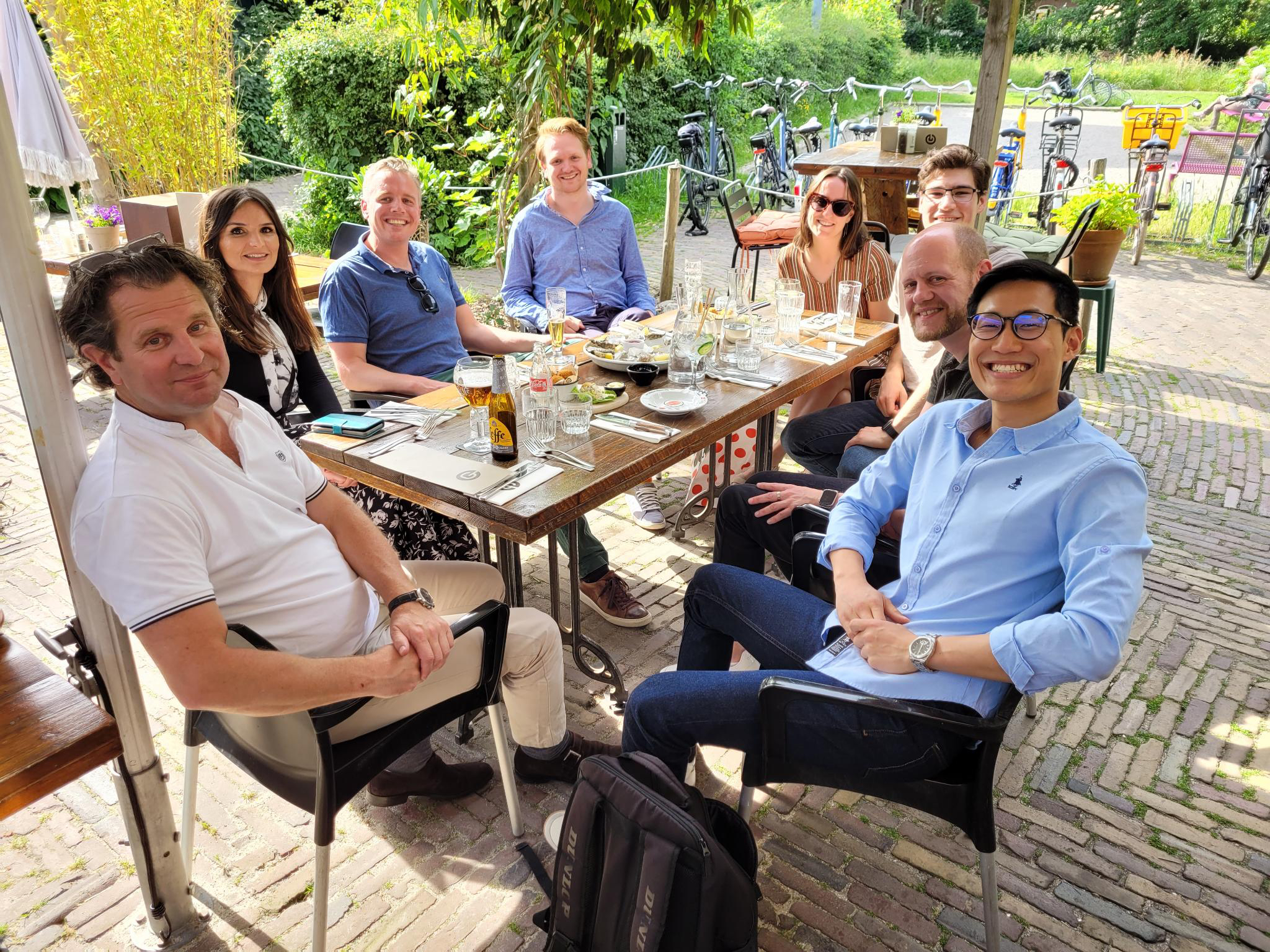 Dinners and a yearly padel tournament
Realizing our ambitions together, but also enough room for fun: in the office and outside.
Do you have any questions, or would you like to have a coffee chat?